2pegatti
A Shopaholic Epitomist
Products: Mainly clothings
Descriptions: A Shopaholic Epitomist is a place where you can find great goodies at reasonable prices....
Contact person: AL
Contact info: shopaholicepitomist@yahoo.com
A littLE rOOm~
Products: accessories, apparels, etc
Descriptions: basically, its just a blog that sells anything that is consider goodies from the owner's room
Contact person: Jenny
Contact info: email me at iphreeta@hotmail.com
Adelya Couture
Alirey's Beautiful Garbage
Products: Clothes and accessories
Descriptions:
We are two friends, who live at opposite ends. We share a love for shopping and slices+chunks of sarcasm. We love our clothes & accessories like children, but. We are looking for new owners for our clothes & accessories, simply because we never found time or occasions to show them our love. That's where you come into the picture. Give them a better home. They deserve better. Help them get out of the clutter - the beautiful garbage.
Contact person: Alison - 016 318 0951, Audrey - 012 712 8007
Contact info: alirey2218@gmail.com
Apple Cabin
Almari Kami
A Smash-Dash Boutique
A Wicked Pleasures
ArE yOu oNiOmAniA?
Products: women apparels
Descriptions: selling brand new and preloved items which are in a very
good condition
Contact person: Nurliani Mohd Isa
Contact info: misz_goodgirl@yahoo.com / 0126176450
Baboobeep
Barang pavilion harga mydin
Big-a-BOO Boutique
Blossom Wardrobe
Book.and.mark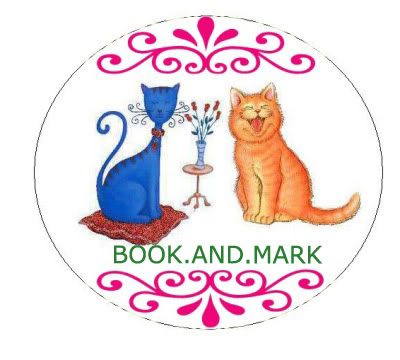 Description: hi welcome to my blogshop. do take a look for pre-owned item from variety of brand from top to toe. thanks!
Contact:
bookmark.me23@gmail.com
Butterfly
Bunny Hideout
Buzz2Bumberbee
C_preloved
Description: Please give these lovely items another second chance!
Contact: clothesologypreloved@gmail.com
Cabinarmadio
Chaos Closet
Cheap Weird Stuff
Chempaka Closet
Cherry Blossom
Products:Tops, Dress, Skirt, Shirt, Bag
Descriptions: To all Fashionaistasss~ We are selling pre-owned, pre-loved and brand new items at reasonable price! Do Drop By and Happy Shopping!
Contact person: Cherry Blososm
Contact info: sakurablossom99@gmail.com
Closet Characters
Closet by Syaheeda
Clothes Craze
Clothes'R'Us
Products:Clothes & Bags
Descriptions:Second hand
Contact person:Miss Tan
Contact info:suet_yin12@yahoo.com
Clothes For Sale
Products: Clothes
Descriptions: Brand new or worn once
Contact person: Mandy
Clothes Reselling
Colourful Candy
Cotton Crumple
cuklaat closet
Description: Selling preloved items from my closet where my preloved items are looking for new lovers.hoping you will fall in love with them.
Contact cuklaat@yahoo.com
Cupido3

Products: Clothes and accessories
Descriptions: Selling brand new and preloved stuff.
Contact person: Christy
Contact info: christybaby@gmail.com
D-tangerine
Del14
Devonitas
Doroshi Online Closet
Drop.Shop.Gorgeous
Fadznia
Fashion Expressions
Description: new blogshop planning on selling new items but im trying to clear out my closet first so currently the items are mostly preloved
Contact: f-expressions@hotmail.co.uk
Fashion fever 21
February Vintage
Foxxy Wardrobe
Gautier Boutique
Grabbit ♥
Contact:grabbit.closet@gmail.com
Green is the new black
Products: tops, dresses
Contact person: Grace Tan
Contact info: greenthenewblack@gmail.com
go thrift!
Products: clothes/accessories
Descriptions: three different girls selling their second-hand clothes in a blogshop
Contact person: nn
Contact info: gothrift@gmail.com/nnmeow@gmail.com
Gulegulehatiku Boutique
Giggly Smiles
Gold Digger
Heavenly Lily
Hear Me Say Ahh
Hello Fashionistas!
Hot Fashionitas
iboutiquee
i.loved.u.love
I Love Basic
Ilovefashionista
Jennihsurf.net/shop
Jopie's Wardrobe
Descriptions: Selling preloved cloths and brand new shoes, all in a very good condition.
Contact person: Aisha
Contact info: Student, Cyberjaya. Goin to clear wardrobe :)
Just pose
littlemissgorgeous-misssiti
Lil Violet Cottage
LittleBlush! Wardrobe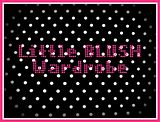 Products: Clothes,accessories
Contact person: Yasya
Little Dainty Closet

Description : Selling off our lovely pre-loved items at cheap prices!
Contact person : PohLin
Contact info : littledaintycloset@gmail.com
Little Plush Nook
Little black dress Closet
Little Miss Sh0paholic
Lovin All Styles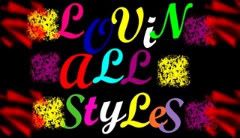 Products: clothes, accesories etc.
Descriptions: Lovin All Styles was created for those who loves funky, urban, street wear and evergreen styles. Clothes and fashion sell here are suitable for different kind of styles from rock chic to hip hop fashion to feminine style. All the items are in good condition and are not pre-loved. More items will be added in the future and do not miss the chances to grab a style from LAS!
Contact person: Margherita Pretzl
Contact info: lovinallstyles@gmail.com / 014-5848726
Love fashion frenzy
Lurve to Shop
Macam Macam Ada
Description: New or used/worn items in mint condition. Seller is trying to clear her closet to make way for new stuff : )
Contact: order.my.lollipop@gmail.com
Make a Wish
Malla Love
Minimos Treasure Box
MissJCloset
Products: dress, tops, bags, bottom, bikini
Descriptions: mostly brand new & never worn ( Topshop, Roxy, Victoria's Secret, Billabong, Fila ....etc)
Contact person: MissJ
Contact info: missjcloset@yahoo.com
Missy Fashionista
Moothoot
Mz Lolalita
Myraholic
My Little Garage Sale
My Junks
My Authentic Style
My Budget Corner
My Dressing Closet
My Junk Your Treasure
My kedai runcit
NaFa Preloved
Product: dresses, tops, jeans/pants, shoes, bags, perfumes, jewelries, self handmade jewelries
Description: All items in good condition, mostly worn only 1 time. Some are new and never been worn.
Contact person: Farah / Natasha
Contact info: thenafagroovie@gmail.com
NAKEDTOASTONFATGIRLS
Descriptions: we are a fun emporium.
Contact person: Ry-Ann
Contact info: nakedtoastonfatgirls@gmail.com
NAZLEEN COLLECTIONS
Description: Selling out my pre-loved items from my collections.All in GOOD CONDITION..HAPPY SHOPPING!! :)
Contact:nazleen84@gmail.com
Nebula by Azzy
Nobs&Bobs
Products: Apparels
Descriptions: Nobs&Bobs offers a variety of affordable apparels which we love, but are ready to pass on :)
Contact person: Jamie
Contact info: nobsnbobs@live.com.my
Of dreams and runways
Our Little Almari
PepperLove

Products: clothes, accesories and books
Descriptions: all items are brand-new and never worn before.
Contact person: miss pepper
Contact info: 0126950920
Petite Damsel
Products: Pre-loved items such as hoodies, dresses, tops, skirts and many more!
Descriptions: We sell cute affordable pre-loved items!
Contact person: the petite damsel
Contact info: petitedamsel@gmail.com
PhaseBook
PM Boutique
Poppy Preloved
Products: Apparels
Descriptions: Selling of pre-love items that are not in use anymore (still in good condition). Pre-owners married got pregnant and cannot fit into the clothes anymore.
Contact person: Syazwani Ismail
Contact info: poppypreloved@gmail.com
preloved-ann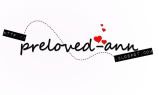 Products: Clothes
Descriptions: Second Hand
Contact person: preloved-ann
Contact info: preloved-ann@hotmail.com
Pre-Loved Wardrobe Treasures
Products:clothes and others
Descriptions:Dedicated to selling second hand items still in excellent condition
Contact person:Elise
Contact info:elisemenezes@hotmail.com
Prinsezz n Co
Pyng Kitsch
Products: Clothes
Descriptions: We sell a mixture of pre-loved clothes and brand new items occasionally too.
Contact person: Pyng
Contact info: pyngkitsch@hotmail.com
Red Carpet Masquerade
Products: Ranging from dresses, bags, belts, shoes, tops, bottoms, & many more.
Descriptions: A new fashion blogs which sells branded NEVER-BEFORE-WORN preloved items.
Contact person: Alison
Contact info: redcarpetmasquerade@hotmail.com
2ndChanz
Description: Sell 2nd hand clothes, shoes, bags and etc.
Contact person: Carmen Lee
Contact Info: 012-9333083 (hp)
Preloved.Reloved
Products: Second-hand clothes and accessories - some brand new, some used (will be stated)
Description: We have preloved items (tops, bottoms, dresses, accessories) waiting to be reloved.
Contact person: Daesi / Suet Wan
Contact info: preloved.reloved@gmail.com
Pop My Closet
Prelies
Pre Loved Clearance
Pseudo Colours
Products: Clothes
Descriptions: Pre-loved / Pre-owned / Vintage / Some items are brand new
Contact person: fazm
Contact info: 0146654166 / pseudocolours@yahoo.com
Rose Boutique
Rainbow Alley
Raid my Wardrobe
Roses&Ivory
Descriptions: Second-hand items and vintage.
Contact person: C.Mei-Fern
Contact info: roses.and.ivory@gmail.com
Rustic Butterfly

Products: Brand new and preloved clothes (tops, bottoms, dresses & accessories) and other miscellaneous stuffs.
Descriptions: A butterfly lover and an impulsive buyer, here to share her much-loved, brand new and preloved stuffs with rightful and more deserving owners. :)
Contact person: Rustic Butterfly
Contact info: rustic.butterfly@gmail.com
Sasha No Inochi
Second-hand heaven
Products: tops, OL shirts, jeans, long pants, hot pants, skirts, dresses, cardigans,...
Descriptions: mostly are 2nd-hand items, some are brand new
Contact person: little hazel nut
Contact info: via e-mail.
Secretwardrobe-ellena
Secret Style
Shinju Daisy
Products: Clothes, accessories, shoes, perfumes etc
Descriptions: From preloved clothes to new in packages never-been-worn clothes to 100% original perfumes. Free gifts and free postages available.
Contact person: Shinju Daisy (owner)
Contact info: shinjudaisy@gmail.com
Shop Addicted?
Shop A lot Store
Shop my bff
Shop Paperdoll Sammy
Products: Clothes
Descriptions: We're a blog shop with a twist! Instead of modeling the clothes I'm putting up for sale, I draw them all out on a paperdoll version of me. Hence, hygiene is ensured! The paperdoll also offers an idea or inspiration on how to put together an outfit using that one piece of item!
Contact person: Sammy
Contact info: spcy194@gmail.com
simply simple closet
Description: im selling brand new/preloved items.shoes,handbag,skirt,dress and more.do drop by and hope u will find that what u like..
Contact:cute_closet@yahoo.com (Nadia)
Skewed Sundaysh Shop
SPLENDID PARADISE
Products: Dresses, Tops, Jeans, Skirts
Descriptions:
Hi, we are new here!!! We are selling vintage clothes and pre-loved items!!! CLICK ON ME ya =D
Contact person:Splendid Paradise
Contact info: splendidparadise@gmail.com
Startrail
Stuff R Love
http://stuffrlove.blogspot.com
Description:Selling brand new pre-owned and pre-loved stuff! A treasure trove of amazingly affordable finds :)
Contact: Rachel, booksrlove@gmail.com
Style Junkie
Second hand wardrobe
Sweet Cokelat
Satisfaction1st
Take me home please? :)
Description:Selling handmade/brand new/preloved items from clothes, shoes, bags to accessories! :)
Contact: sasa.yg9@gmail.com
The Chaos Closet
the-polkadotz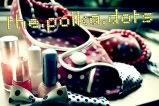 Products: pre-loved items
Descriptions: selling pre-loved items in fabulous price
Contact person: vivianpua
Contact info: u can mail me at the-polkadotz@hotmail.com
THREADS2GO
Products: second hand items , miscellaneous (clothes/bag/shoes). all never worn or barely worn or worn only for trying purposes
Descriptions: brand new but never or rarely worn goods
Contact person: tyra
Contact info: shenanigans_rock@hotmail.com / 0193759951
The Reincarnation
The Shopaholic Store
The Shopaholics Closet
The Valvy Sisters
Products: Accessories and clothes
Descriptions: we sell brand new preloved items!
Contact person: thevalvysisters
Contact info: 016-3034371
Thrifty Shopaholics
Thrift in Style
Timeless temptations-clearance
Versatile Chic
Vintage Finds
Wardrobe Hunting
Wardroblicious Clearance
Wardrobe Rehab
Wonder Wardrobe
Products: There're brands like TopShop, MNG, Zara, Esprit, etc.
Descriptions: Mixed Merchandise
Contact person: Fergie
Contact info: wonderwardrobe@gmail.com
Wawa hilarious corp
Warsechand
yourssincerely
Description: A blogshop delivering affordable and trendy pre-loved items, ranging from clothes to accessories.At Yours Sincerely, we believe in two philosophies :"a SINCERE service" and "NOTHING is too old to be loved."
Contact: imyourssincerely@gmail.com
Your Valuable Bargains