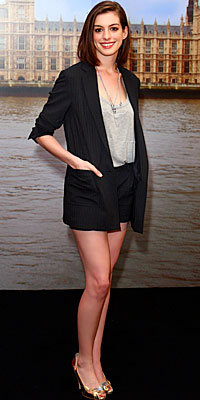 Tyra Banks' and

Anne Hathaway

selection!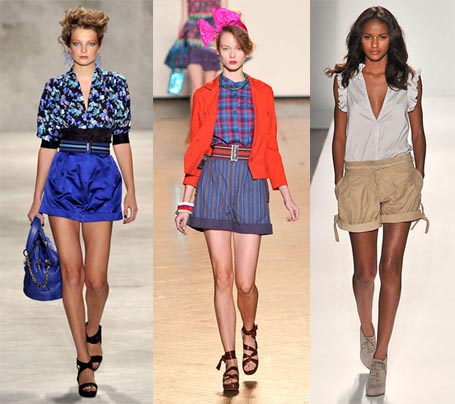 Fashion wise, not only got smart, she
looks smart
in this flirty business-chic ensemble. She adds polish by pairing cuffed shorts with an eye-catching pair of metallic slingbacks
Getting a shorts usually paired with casual baby tee or with long tops. But do consider pairing up with silk blouse instead, is different stimulation :) The cuffed shorts is more like a neutral casual thing but it can be polished out when is matched with a pretty and silky blouse. Silky blouse give the sense of elegance and combining both of it, is something different from the norm. *wink wink*
Think of getting a high-neckline chinese collar sleeveless blouse and a classic cuffed shorts, matched with oxford heels with a large clutch and you are ready to go!! Or, you can opt for the following!
Shared with you by: