GUESS WHO IS THIS!!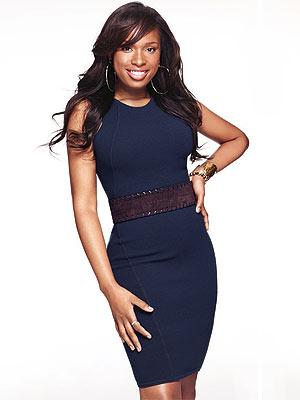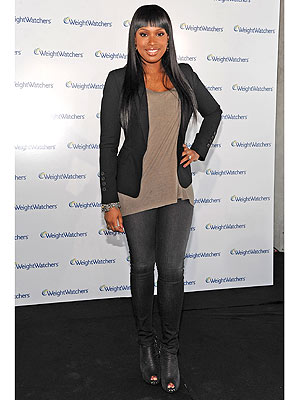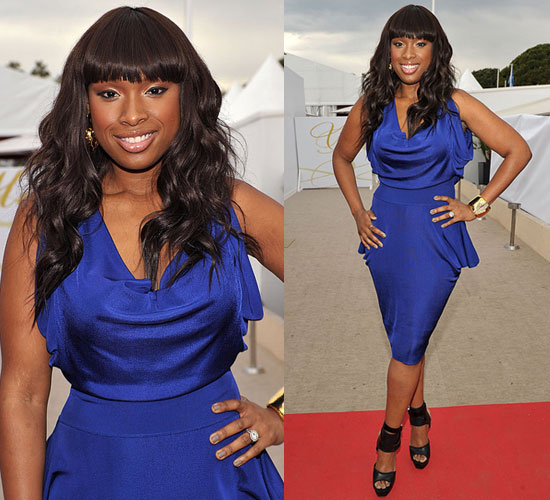 Oh yeah~ You didnt see it wrongly, she is Jennifer Hudson from the movie DreamGirls (right)!
Recent re-appearing herself in front of the camera and shock the whole world for her drastic drop in shape from size 16 to 6. From the interview she drops approx 80 pounds!! Well this article is not talking about her weight loss journey but more on her fashion style!
Before loosing her weight Tim Gunn from the Project Runway stating that she has an incredible fashion sense while the slimmer version of Jennifer just brought the taste to a more visible effect! Let us review her recent looks!
What FiY loves about her is she stick to non exaggerating style and design but yet sophisticated appearing. Everything is just plain and this is more challenging as you have to now make this piece to be more appealing to the others!
From the top pic, a plain violet blue dress matches with a belt and bold accessories will do.

Follow by the red satin dress with layered at the front match with a dark suede light up the dress even more.

Next to it has a stronger character by having a denim leggings and a curvy blazer. Too bad the picture couldnt zoom more, there is more at her peep-toe shoes as there are bejeweled at the back of the wedges!

Electric blue flaunting dress with intrend pleated at the side of the dress paired it with a gold bangle and ankle-strap heels!

Coming up with curve knitted mini dress match with a v cut snake-print booties elongated her figures.

And the last piece, she just know where her lines are!! Light printed design on her dress and black strap wedges. A simple trick to show off her glam!
If you are interested about her weightloss journey, a snap short info is that she join the WeightWatchers which provide her guidance on food as well as exercise! Phew~ the membership is about $500 per year per person!! Do google up if you are interested :)
Photo credited to: Fabsugar, StyleNews, Liquida
Shared by: