Ever realize the trend of having odd/different colour/nail design on a particular finger?
Well, the they call that "accent nail" manicure!
There is no particular implication on the selection of finger to have that distinct feature, is purely a stylish thoughts to grab attention. People tends to chose index finger (as we always use that for pointing) or the engagement finger (simply obvious). Is useless to make a stylish on your thumb since is not as apparent as compare to the rest --> then it will be such a waste :/
So, how should you go about it?
1. Try different coulour
(like a total contrast or similar colour spectrum - can be the whole nail or just the design of the nail)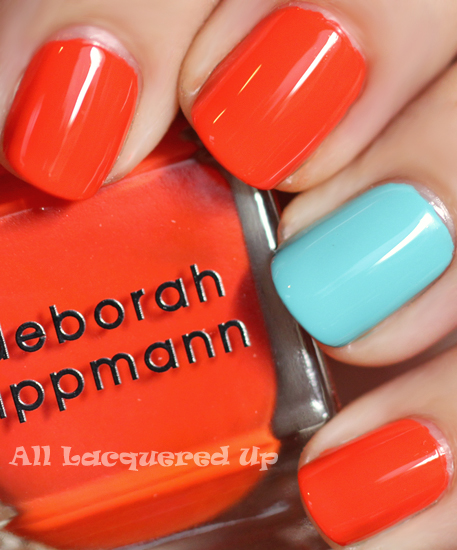 2. You could also rock the trend with the glittery polish!
(with sparkling or shiny pieces ;))
3. Glitter is hard to remove? Then try designing a special pattern (nail art) on it!
(can be a simple polka dots, geometric or figurine, even still studded design!)
4. Or it can be the reverse where the accent nail is the only plain solid matte colour.
If you are creative enough...
5. Just make a theme out of it :)
and make the accent nail to ties the design together.
(In this case, is the gold as leopard print or santa)
All pictures credit to:

All Lacquered Up, Stylefrizz Lacquerista, P

, Chalkboardnails,

Rachelmariesnails,

Taa

z, Amberdidit
Shared with you by: