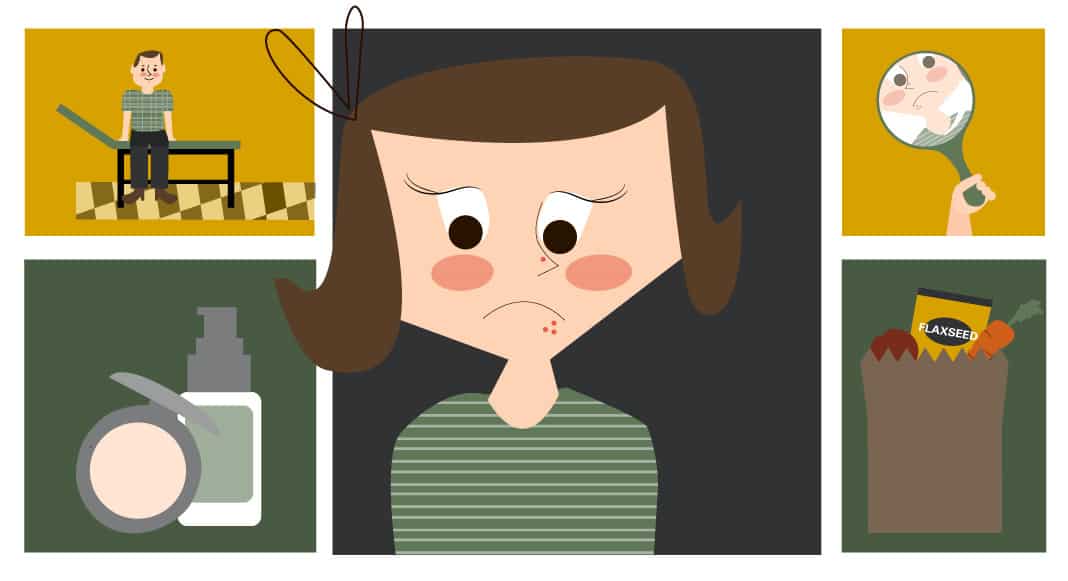 Who Suffers from It
Adult acne is more common in women than men because women often experience more fluctuating hormone levels. But not every pimple can be blamed on menstruation. Poor diets and stress can also cause breakouts. Past research concluded chocolate was not associated with acne, but more recently, researchers found a connection between food and breakouts, especially foods with a high glycemic index. Junk food isn't the sole culprit, but not eating a balanced meal can add fuel to the acne fire.
If you're an adult with acne, you're not alone. A 2012 study found acne affects nearly half of all women between 21 and 30, a quarter of women between 31 and 40, and 12 percent of women between 41 and 50. Even those who never experienced acne in their teen years can develop it later on. The causes of flare-ups can depend on your age range:
In Your 20s
Typically excess oil is to blame.